My New Way to Use Printed Paper
Make a Card Base!
Another idea how to use your printed paper, Designer Series Paper (DSP for short) is as a card base! Have you tried?
My goal for this summer is to use up a whole ton of my DSP. Won't you join me?
Do You Have a lot of 6 x 6 Printed Paper and Don't Know How to Use It?
Here is an example of what I did. After I took this picture, I added a piece of Basic White Cardstock to the inside so I could stamp and write a personalized note! Scroll down to see the card closed.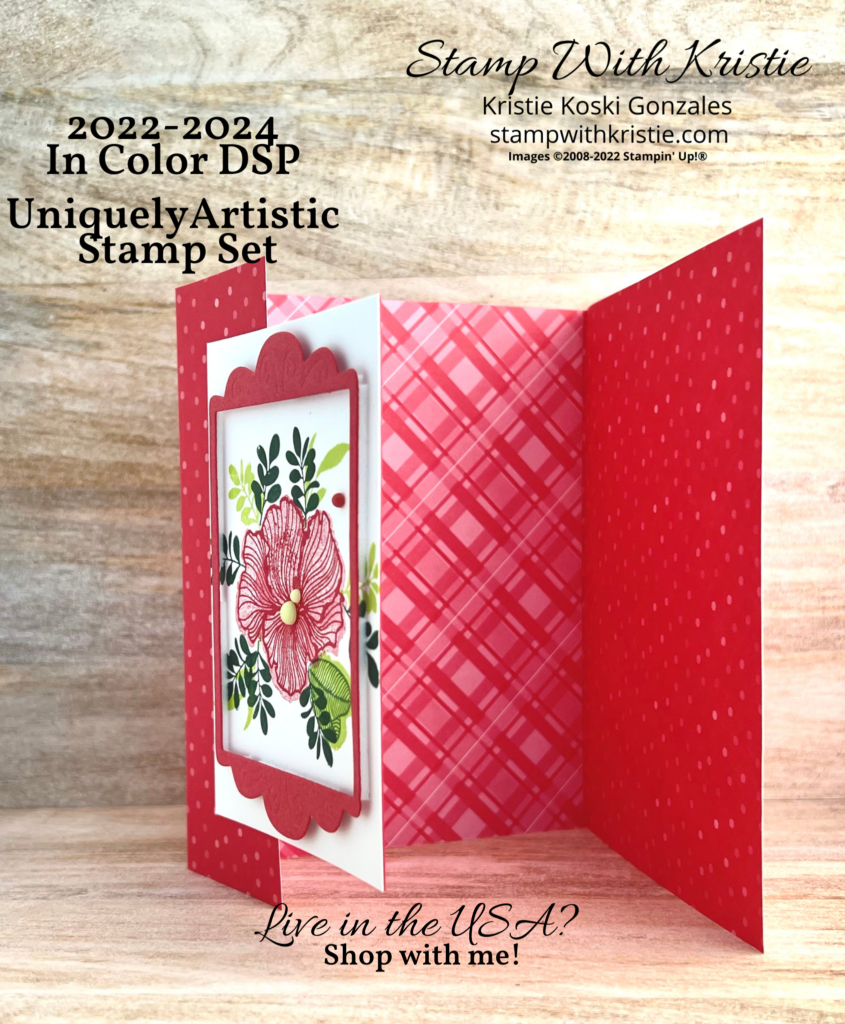 Here is our fabulous 2022-2024 In Color Designer Series Paper
A list of products I used is at the bottom of this post. You can shop with me by clicking on the individual product picture or you can click the add all to cart button and then delete what you don't need/want. Contact me to purchase the tutorial for only $5 USD!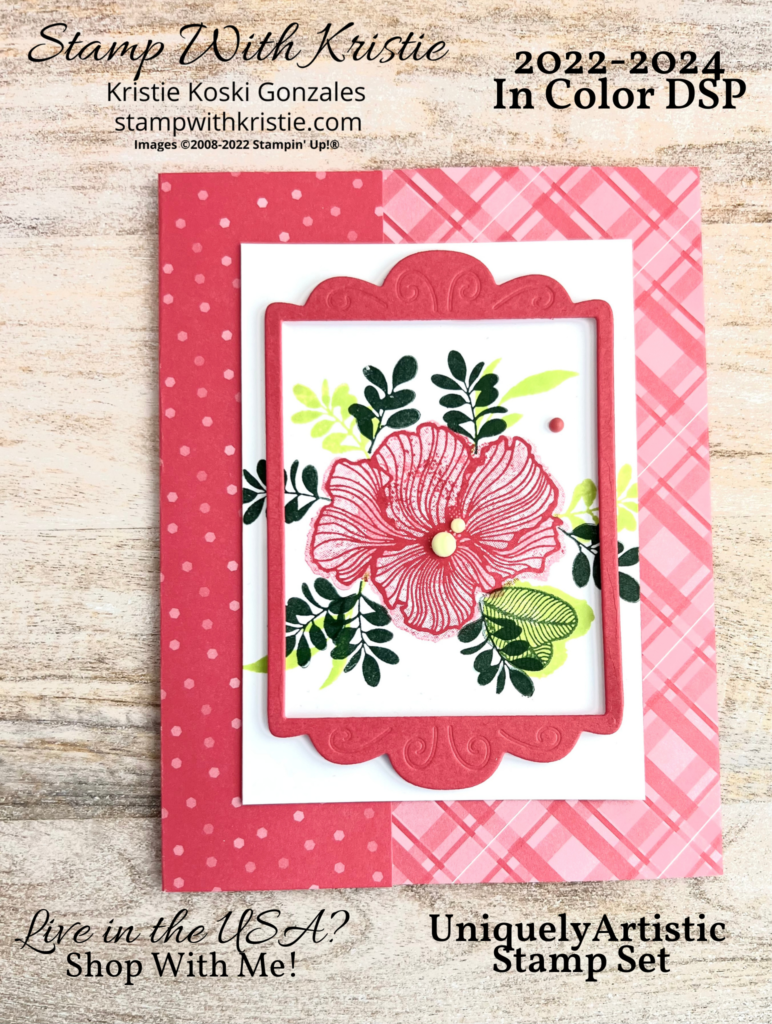 You Can Use Any Printed Paper for this Card Base
When I designed this card, all the products were still available for purchase, but then I got sick and had to postpone the class. TWICE. I was so excited to teach this shaker card that I just HAD to still use it.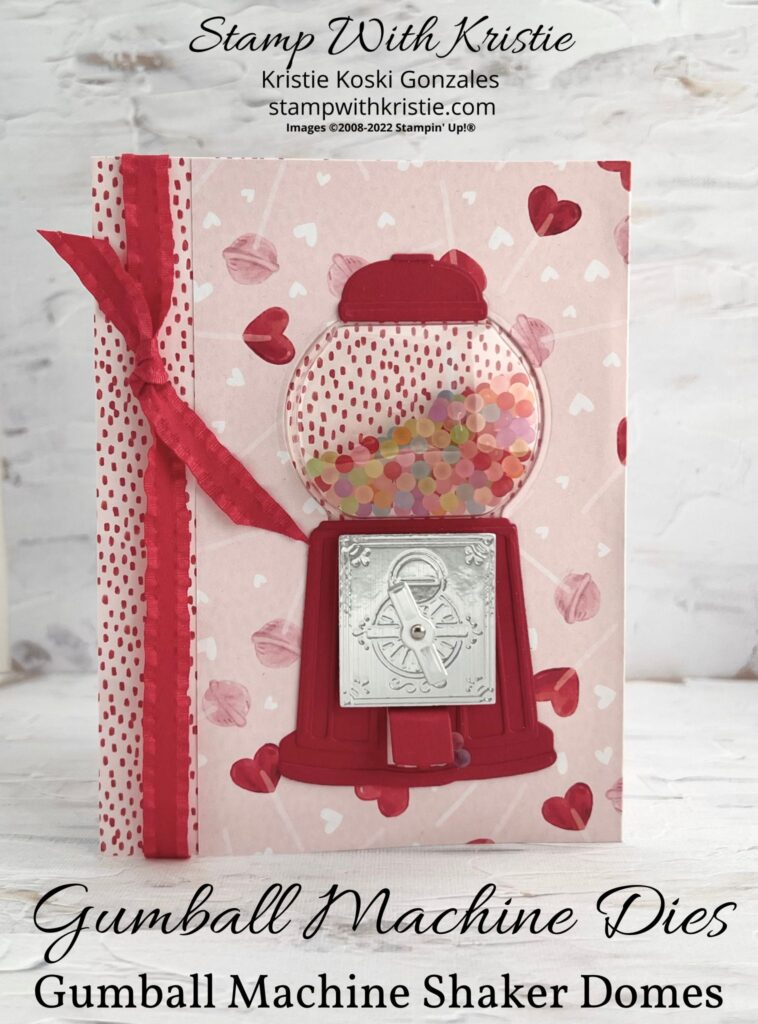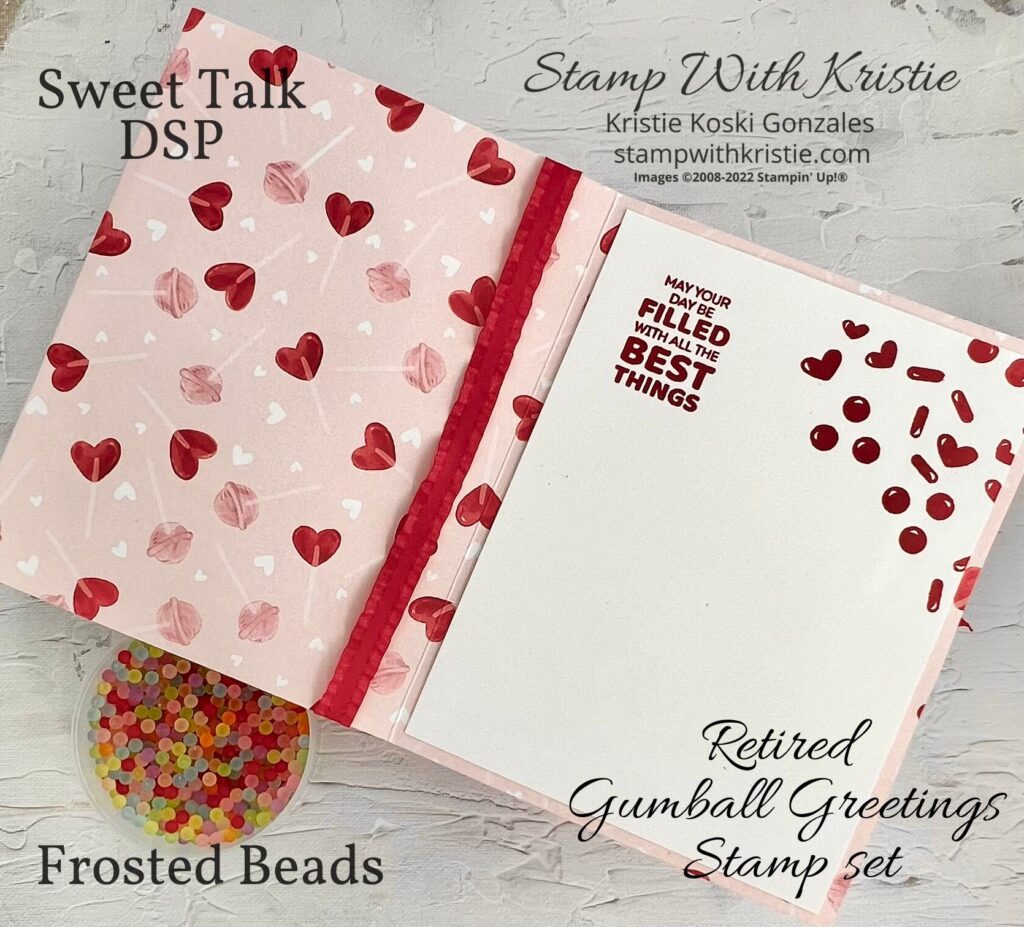 Use the New Shaker Domes to Create this Exciting Card Base with Printed Paper!
Afterall, we have NEW Shaker Domes in our new Annual Catalog: The wonderful Vintage Bottle Shaker Dome and Bottled Happiness Punch Bundle along with a whole lot of gorgeous DSP in the Annual and the July-December Mini Holiday Catalog. Of course, you can use what you have, and then get the new stuff to replace what you used?.
Did You Enjoy these Ideas?
Please leave a comment and tell me, what did you make using these ideas? Like the cards and want to know more so you can create them? Check out how to below!
Purchase the Tutorials for the Printed Paper Card Bases Below
Contact Me to purchase any of these tutorials for $5.00 USD. Please put the tutorial name you want to purchase. I will send you an invoice to your email address. Once it is paid, I will email you the tutorial.
Current specials & offers:
I hope you have a fabulous stamping day!
?Kristie
Products for the 6 x 6 DSP Card (the pink one)
Product List
Products for the DSP Shaker Card (Gumball Card)Some of these are now retired.
Product List