Join My Stampin' Up! Team
Community, Friendship, Crafting, Laughter, Support
Do YOU like getting together with other crafters either on Zoom or in person if local? Would you love to have a community of crafters who share ideas and are just plain silly and fun-loving?
Check out some of our goofiness below ↓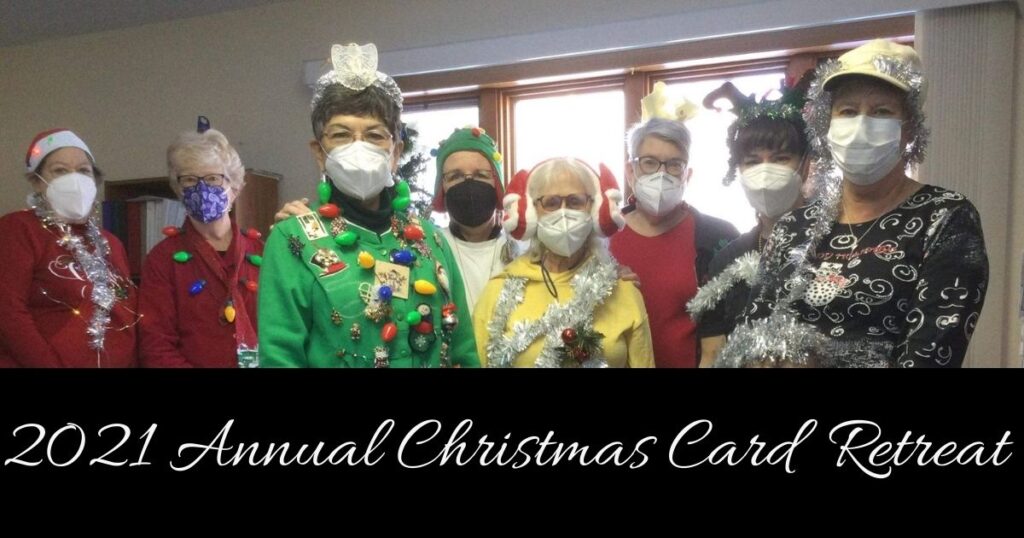 In 2020, we moved the Annual Christmas Card retreat to Zoom. In 2021, we were back to having fun all together again as you can see. I asked everyone to dress in their gaudiest Christmas garb they had. We needed the silliness after such a crazy couple years. Skipping to 2023, we are back without masks and it is a breath of fresh air! How nice it is to see people's smiles!
Here, you will see ladies from my Team and also my regular customers. They are more than that, they are my friends. We all worked together to keep our sanity through the crazy. We kept on crafting!!
The Fabulous Stamping Peeps
My team (The Fabulous Stamping Peeps) and I get with several other stampers/crafters for classes twice a month and in addition, I offer get togethers on Zoom just to make whatever their hearts desire, or just to hang out and chat.
Have questions? I am here for you. I love to help and teach! We have many people in our group who are scrapbookers, card makers, quilters, etc. We laugh, we support each other, we encourage each other, and we are just a very loving kind hearted bunch.
If you like that kind of friendship and community, we would love for you to join us!
Oh, and you also would get a discount on some of the best stamping products on the market!